Testimonials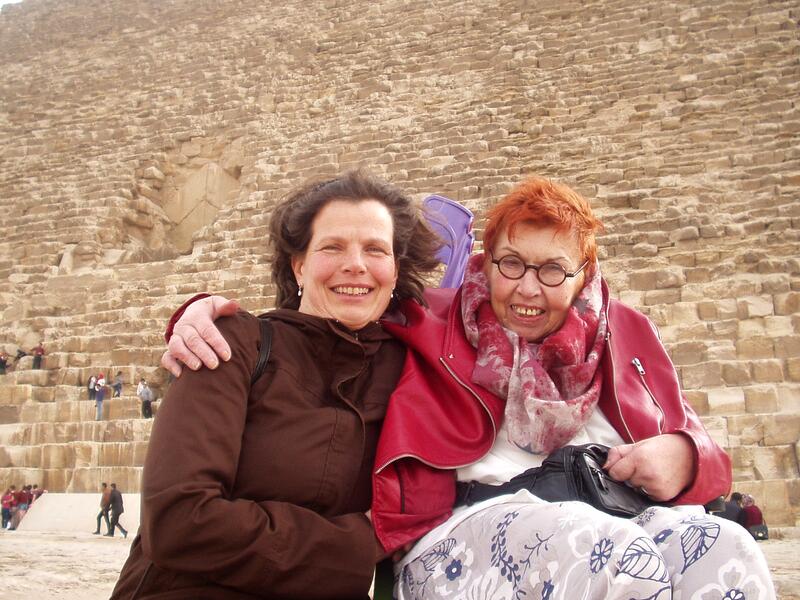 "The first time we were in Egypt in 2016. We visited the pyramids of Gizeh, made a classic Nile cruise, saw the Valley of the Kings (tomb of Ramses II) and were at the Red Sea.
I fell in love with the country immediately. Due to Silke's friendly openness we made contact with locals easily.
The second time I didn´t need to take care of anything, because Silke arranged everything perfectly. There were obstacles, but you would expect that in Africa. Silke took care of pushing the wheelchair. Desert sand, curb sides, pot holes, and similar things were no obstacle.
We walked through Luxor along the Nile late in the evening. Of course we attracted attention. When people got too close, Silke told them friendly but firmly to back off. I felt completely safe in her company.
We saw Luxor Temple, Karnak Temple, Hatshepsut's Temple and Dendera at the border of the desert. It was the most beautiful one! Museums, markets, cafes, restaurants we saw like we wanted to. I am just amazed at where she got the energy from as we had 43 degrees Celsius in September/Ooctober. For me it was just a big adventure and I would do it again any time. We are already planning the next trip.
Petra Zerbe, Münster, Germany
Mrs. Silke Pollert has been a competent, empathetic and flexible colleague and employee at Ambulante Dienste e.V. For people with disabilities, she does excellent work in assistance and care and is valued accordingly by the customers. Silke Pollert is particularly qualified for travel assistance for people in need of help, both in terms of her human and professional skills. She has already been able to accompany many of our very satisfied customers on their travels.
Gottfried Overberg,
Ambulante Dienste e.V.
I have been 2 times with Silke Pollert-Sobiech with her therapy dog "Flori" on vacation at the river Weser! - Because of her humorous, calm and very sensible manner, which has a solution for almost every problem, both vacations were very nice and an unforgetable experience for me!
Travelling with Silke is very relaxing and a lot of fun and if possible I will always book her as a travel assistant in future!
Aylin